Faber Castell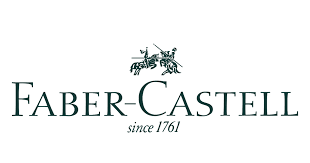 Here you will find all products of the Faber Castell brand
The Faber Castell brand has its origins in 1761, Caspar Faber starts the production of pencils in Stein, near Nuremberg, together with his wife Maria and son Anton Wilhelm.
Sixth generation: Ottilie von Faber, the eldest granddaughter of Lothar von Faber, married Count Alexander zu Castell-Rüdenhausen in 1898. Hereby the names of the two are merged and the brand gets its name Faber-Castell
The ninth generation currently owns the Faber Castell brand. For the complete (very interesting) story about the creation of Faber Castell, I refer to the website.
-32%

Faber Castell | Albrecht Dürer 12

These super fine watercolor pencils have great pigments and can be used both dry and wet. By activating the applied color with water, you get an even more intense color on your page.

This set of 12 pencils in a metal box are…

€ 24,99 € 17,00

-22%

Faber Castell | Albrecht Dürer Magnus

I was able to get a few nice Faber Castell Albrecht Dürer Magnus gift sets for a nice price!

This set contains:
12 pencils Faber Castell Albrecht Dürer Magnus, 1 watercolor graphite pencil 2B, 1 Waterbrush, 1 sharpener and 1…

€ 44,99 € 35,00